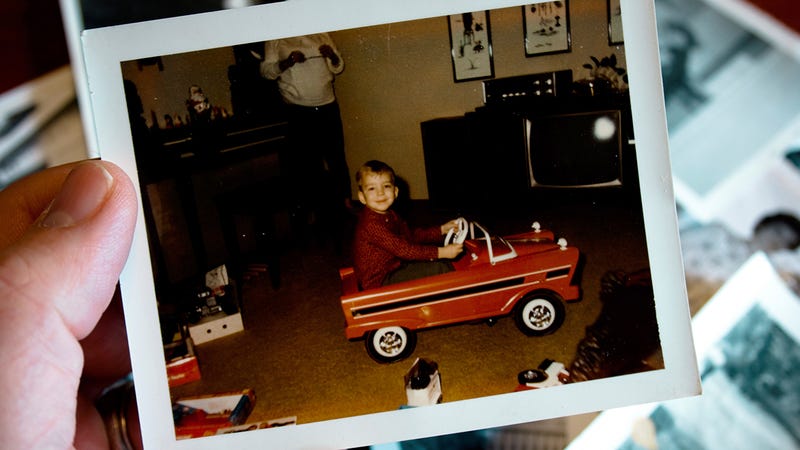 If a top-tier auto show is like Christmas for car geeks, then a new concept car is the big present, the one you wait to open last, the one that keeps you awake all night on Car Show Eve, visions of rotary engines dancing in your head.
That's what Mazda fanboys and -girls are thinking right now, as the automaker prepares to unveil its mysterious new sports car concept tomorrow at the Tokyo Motor Show. Press materials announcing the reveal (and including the dramatic pic below) said that its design "[appears] almost to condense Mazda's entire history of sports car development into a single model." Zoom-zoom, indeed:
What will it be? Sleepless nights or no, everyone will find out soon enough. But just like the holiday season recalls fond memories of the best presents you ever received (mine was an Optimus Prime), auto-show season also brings to mind favorite concept cars from years past.
So what is your most vivid concept-car memory? Which translated best into a production model? And what do you hope Mazda has hiding under that sheet? Let's get some stories and baseless speculation going in the comments.
Hunter Slaton is a senior writer for Studio@Gawker. He learned to drive in a stick-shift 1988 red Mazda 323 hatchback.
This post is a sponsored collaboration between Mazda and Studio@Gawker.